A Great Idea
Categories
Graphic Design
About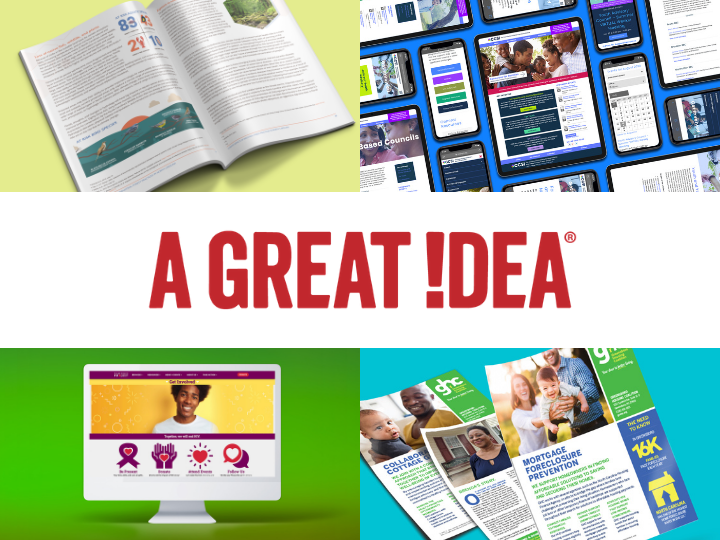 A Great Idea is a creative communications partner delivering award-winning brand strategy, graphic design, and development to our community, health, and care clients since 2015.
Proud certified LGBTBE since 2017.
Award-winning services include:
Graphic design (print and web)
Brand development (identity, messaging, evolution of current brand)
Messaging campaign development (marketing, awareness, fundraising)
Social media and content strategy
Website and interface architecture (UX)
User interface design and front-end development (Wordpress, Squarespace, Webflow, HTML/CSS)
CMS/CRM Integration (Nationbuilder, NGP VAN, Blackbaud)
Past and present industries and clients include:
NON-PROFIT ORGANIZATIONS / FOUNDATIONS: The Tyler Clementi Foundation, Queer | Art, Pilobolus, Triad Health Project, Guilford Green Foundation, Voces Latinas, Kidpower, North Carolina Serious Illness Coalition, Mind My Health, Just Transition Fund, Dogwood Alliance, Faith Action International House, Amida Care, Eviction Defense Collaborative, The Up Center
HEALTHCARE and PHARMACEUTICALS: Janssen Pharmaceuticals, Freedom Drug (ExpressScripts), Senior Whole Health, Neurocrine Biosciences, Regeneron, Health Sciences Health Innovations Group (HSHIG)
E-COMMERCE: Monster.com, Verizon Wireless, drugstore.com, Giving Docs, Body & Pole
FILM/ENTERTAINMENT: Saboteur Media, FilmNation, Eagle Pictures, Sidney Kimmel Entertainment
TRAVEL: AirTran Airways, Delta, VivaAerobus
Other industries served include political campaigns, consumer retail, and small business.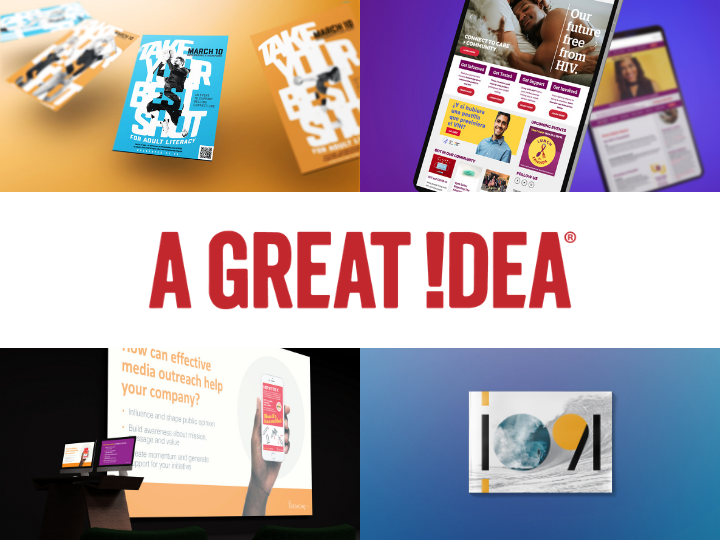 A Great Idea is a creative communications company that delivers powerful, effective, and engaging solutions to clients in the Raleigh, Durham, and Greensboro metropolitan areas as well as across the country. Award-winning services include graphic design (digital and print), brand development, messaging strategy, social media, email communications, and website services (user experience (UX) and architecture, user interface design, and front-end development).